bribri and jurbs buckle under the pressure that twit or their conscious/guilt over their departure. or maybe seconds thoughts about their "tech guise" comedy routine  . Basically they found them selves in hot water and buckled.
But to the thinkFluencer over at twit. I have this to say to the psycho. cunchZilla we don't negotiate with psycho cunchZillas. you scare bribri and jurbs but totaldrama is not scared of a big ugly cunchZilla even if you make me want to sleep with the lights on.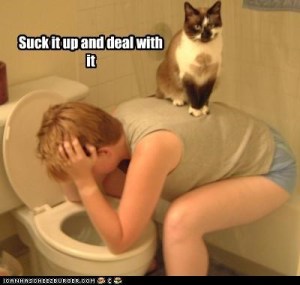 just because we don't agree with your constant bullshit that doesn't  automatically make us trolls. Not every one wants to join your cult.
Also if you did a better job controlling your trolls #gum and #jarjar we probably  wouldn't hate them so much. Not mention trolls like #dan and #pooperX
plus can somebody please tell #gum to stop posting pictures of food and other stupid crap on twitter all the time. he's damn retarded. it's enough already. shit.