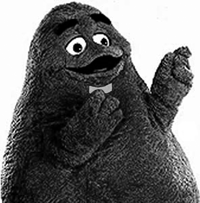 This is the Total Drama series Man of God, in which we chronicle the exploits of one Father Robert Ballecer, aka Grimace in a Priest Costume, aka The Digital Jesuit, aka <PadreSJ>, aka FMCP, aka <MetalHealthSJ>. Please use our dvr and send in tips with examples of his very Christlike behavior.
Father Robert Ballecer manages to insult the state of Alabama as well as all of the TWiT live audience in the clip above. It's absolutely disgusting that he thinks people need to know about the so-called Alabama Hot Pocket (NSFW).
Why does Leo Laporte keep this fake priest employed?