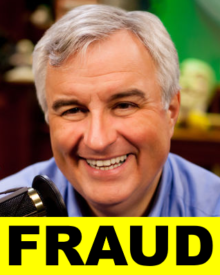 Once upon a time, Leo Laporte said that there was only person who thinks poorly of him and "trolls" him.
---
Editor's Note: "Troll" means someone who disagrees with you and posts videos of you doing embarrassing things.
---
Is it really still that "one ass" who's bothering Leo? We're not so sure.
Have a look at the comments on LifeHacker's article and podcast called How to Be a Tech Podcast God with Leo Laporte.
Full credit due to Alice Bradley on the sarcastic title. Good one!
Some of our favorite comments are below, but be sure to read the full comments section! Lisa Laporte's empire really is falling down around her ankles.