There comes a time in a boy's life when he must decide whether to graduate to becoming a man, or remain trapped in the past. The editorial board at TotalDrama has convened to discuss the matter of Chad "OMG" Johnson, finding himself in the adorable position of being halfway between man and boy.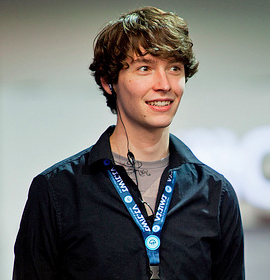 But it remains unclear whether Chad has been able to move on from his tenure at TWiT. After getting so brutally and heartlessly maligned and abandoned by the soulless duo of Leo 'n' Lisa, TWiT watchers were aghast that Chad didn't just pack up and leave Petaluma.
So it is in the spirit of generosity and friendship that a secret team operating inside TotalDrama HQ has voted to pimp Chad's Patreon account one more time to give the little cutie a fighting chance at happiness.