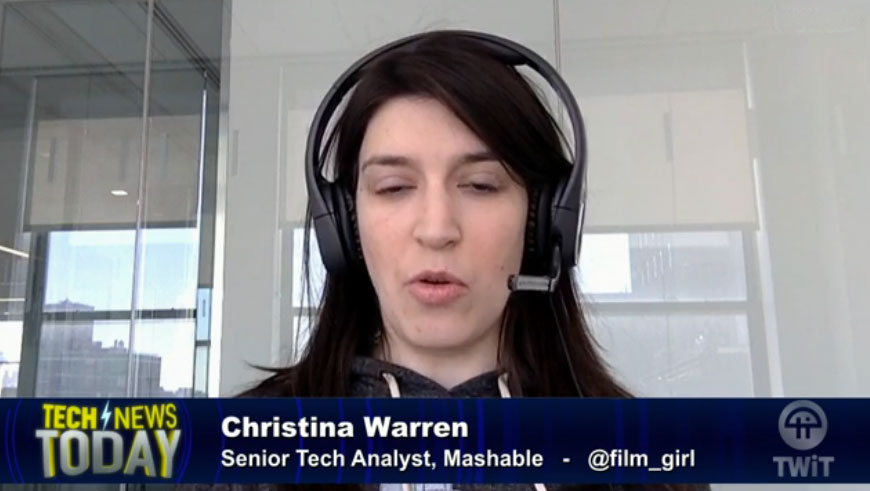 Whenever Mashable's Christina Warren appears on "Tech News Today" she pretty much just sprays bullshit out of her mouth. There's really no other way to describe the amount of shit she expects the viewers to believe. She is a dumb woman with zero credibility. Just because she talks fast, doesn't mean she's making any sense.
Megan Morrone: Christina, do you like Linux?
Christina Warren: I do. I use my Mac laptop everyday, but I certainly use Linux on the server.
Um, OK. That's great, Christina. Thanks for the detailed account of your experience with Linux.
At least she wasn't wearing a stupid hat.