Well, I think I will start this paragraph with the word "well" in honor of this particular bit of news. Ladies and Gentlemen, #totaldrama was wrong. Wrong wrong wrong, I say again, dead wrong. A hypothesis was expressed here many times that Dec 31st would not just end 2014, it would also end the tenure of our News Director extraordinaire.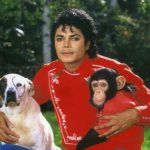 We could see it play out in our mind's eye. Leo at the round table with Gum sitting next to him, probably looking awkward as ever and uncontrollably nodding yes. #Soup thanking him for transforming TWiT into the mega news operation it has become. The Gum saying he loved it here but he just needs to travel, as wanderlust got hold of him, it is in his blood. Then #soup finally heaping praise on Sarah for turning TN2 into a success and enabling her as the rightful successor to the Gum. (Even though to #soup she is only qualified because she is on staff and the only replacement that is cost-free)
This new video creates quite the puzzle. Gum looks more miserable each passing day and although #Drama takes evil pleasure in watching TNT, we think it might be best for his psychological health to get a move on.
#Drama would also like to thank the members of #TWiTLive who ask the real questions. Is Gum leaving? How are TNT ratings? When is I'd Fund That! premiering? Any new shows? How are ad sales? Did TWiT grow or shrink in 2014? Where is this months meet-up?
And again we thank Richard Yes for the clip.