An anonymous tipster sent in this photo that he believes is Father Robert Ballecer, traveling in a Mufti (or a caftan) to Rome; perhaps to accept his new role as digital advisor to His Holiness, Pope Francis.
Possible clues that this is indeed Father Robert were: 1. He was traveling in business class and 2. He had difficulty fitting into his seat. Reports indicate that both butter and two flight attendants were needed to get him wedged in before the plane could take off.
Later in the flight, our tipster observed that he consumed four chocolate bars simultaneously. The lavatory was also barricaded for what flight attendants said was around six hours.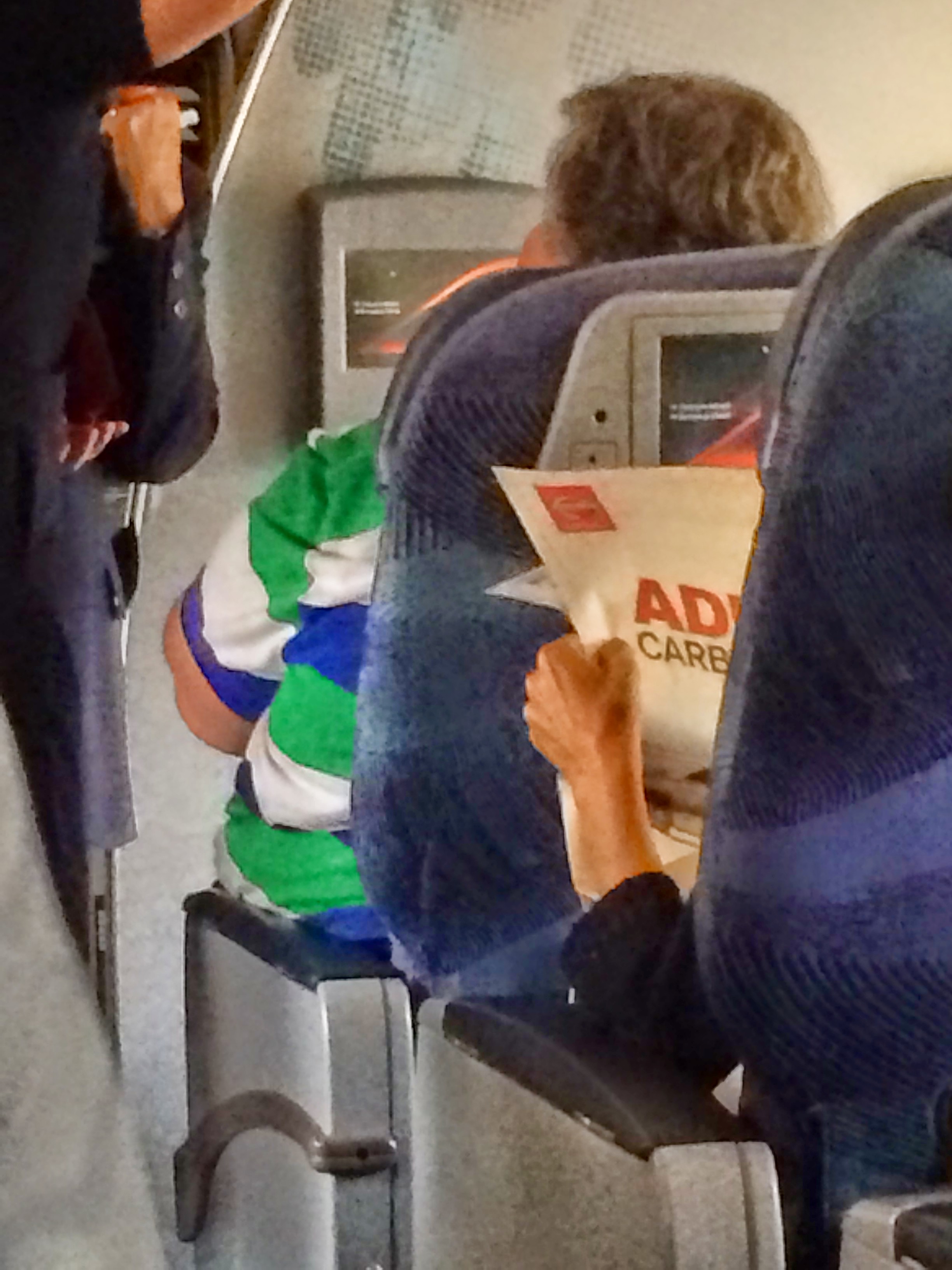 Follow Father Robert's Twitter for updates.