WHY DOES THIS BLOG EXIST?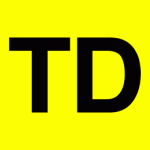 The founding of this blog is rooted in the deep need to get the #truth out about what is happening at the once-great TWiT enterprise. Much as Nero famously fiddled while Rome burned, TWiT founder Leo Laporte grows lazy and ignores his empire. We at #drama are of the fond notion that by bringing the hypocrisy and the daily lies to light, that we may indeed not have to witness the inevitable. But in the meantime, we'll shit on them as much as possible.
MAJOR EVENTS IN TWIT HISTORY
The Apocalypse of 2014
The catastrophic event that many fans decry as the beginning of the downfall of the TWiT network occurred on December 9, 2013 with the announcement of the firing of beloved longtime TNT host Tom Merritt. It worsened when his replacement, #Gumbot (Mike Elgan), was announced. The black hole of despair deepened when Iyaz Akhtar quit and did not end until both Brian Brushwood and Justin Robert Young left. The rise of the prominence of Father Robert Ballecer was the end of TWiT as we know it.* Some include the "Sarah Incident" as a subsection of The Apocalypse. (See below.)
The fabulous twituncovered.com posted a video of the moment that Iyaz was set free from the tyranny of Twit:
The "Sarah Incident"
After the most awful premiere of Gumbot on TNT and with no one to blame but himself, the deluded #soupguzzler went off on Sarah Lane (an Angel on Earth) for no reason other than naked inward aggression with nowhere to direct it. This incident was captured on the livestream:
The "Richardyea Incident"
The deluded #soupguzzler went off on Richardyea (also an angel on Earth) after an innocent tweet telling the ego-maniacal Leo Laporte that he should not give stock advice to his listeners. The incident was also recorded live by the diligent #drama team:
#Turdgate
The awkwardness and wretched communication skills of #gumbot were on full display recently when he started talking to his new co-host Sarah Silbert (a striking woman, but not nearly as lovely as Sarah Lane) about "turd covered Pop-Tarts." Ms. Silbert gracefully kept her composure but was clearly disturbed by the complete inappropriateness of the wooden-headed host known as Lgum. The grotesque video can be seen here:
 "Fuck you, you're dead to me"
After Brian Brushwood and Justin Robert Young were banned from TWiT for no known reason, the two youngsters, in an inebriated state, went online to lament their banning. The #soupguzzler became aware of this while on one of his many over-indulgent vacations. He not only ignored their public praise of TWiT, he responded to their compliments with "Fuck you you're dead to me" and threats of punching Brian in the face,
#Dickgate
Leo Laporte exposed his genitalia to his audience during a live "The Tech Guy" episode. After the main stream media picked up the story from Total Drama, the #guzzler went on to blame one member of the #TotalDrama community. He roused a failed attempt to rile his fan base against this innocent person. (Only PadreSJ followed #soupguzzler's lead) He then went on to issue an edict closing both the live stream and chatroom. His edict was quickly rescinded, he is thought to have realized that he would be unable to preform on "The Tech Guy" without his chatroom to feed him information. The gruesome photo is below.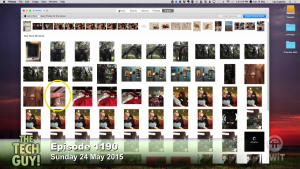 Dvoraknado
Long time friend and fan-favorite John C Dvorak had been quietly banned from the TWiT network 'of and on' by Leo Laporte for most of 2015. Laporte was often seen maligning, insulting and ridiculing his friend as well. However, when JCD tweeted an opinion about media coverage (and TWiT coverage) of a news event, #Soup went bonkers and set off on a path he would not recover from. His lunacy culminated with the public banning of JCD. Fans around Twitter united in an emotional virtual-gathering-together on-line by using the hashtag #IStandWithJCD.
HEROES OF "THE EFFORT"
CAPTAIN JUNO
Captain Juno is an unidentified freedom fighter in The Effort against the lies of Twit. He is known to spare nothing in exposing what needs to be exposed; unmasking what needs to be unmasked; and video-ing what needs to be videoed. Bless you Cap Juno, for all that you do—and all that you will do.
Here's the link to his YouTube, a must-see for all fans of #TotalDrama and #truth.
@LEOLAPORTESUCKS (ACCOUNT SUSPENDED JAN. 13, 2015)
A true hero in every meaningful sense of the word, the @LeoLaporteSucks Twitter account is forever reserved an honored seat in the Pantheon of Heroes of the Effort. Through sheer force of his various chron scripts and a fierce dedication to hand-crafted #truth Tweets, @LeoLaporteSucks works tirelessly to advance the cause of enlightenment worldwide. And for this, we applaud heartily and with a genuine spirit of comradery.
Here's a classic example of his electronic artistry, that has been updated continuously since August 2011:
CAVALCADE OF NICKNAMES
Leo Laporte, the chief freak at TWiT
(many thanks to @leolaportesucks):
#soup
#soupguzzler
#schmuck
#Obese-Glutton
Piece of Shit
Theeeeeeeeeeeee Tech Guy
Lisa Kentzell, Leo's girlfriend and alleged CEO:
#CEHo
#Cunchress
#Six-Yards
#gold-digger
#Nympho-Mistress
Lisa Cuntsell
Sheo (a play on "she" and part of "Leo")
The Third Mrs. Laporte
Mike Elgan, host of the wretched TNT:
Elgum
Lgum
Eldumb
Gum
Gumbot
#fruitrags
Sarah Lane, formerly the best and brightest broadcaster at TWiT (now working at TechCrunch):
The "late" Don Reisinger, departed TNT co-host (presumed missing or dead):
Jason Reisinger
#EdieReingold
#Reingold
Joe Panettieri, TNT co-host:
Father Robert Ballecer:
Padre Society of Yeezus
#FatHole
Asshole of the World
Religious Clownsuit Wearing Fraud
Tonya Hall:
Two Ton Tonya
#CrazyEyes
Large Marge
The Donut Muncher
TWiT Brickhouse:
TWiT Shithouse
The Shithouse
Shit Brickhouse
Brick Shithouse
#Soup Warehouse
There are others and will be added as I am reminded of them. Thanks!