For better quality watch the video fullscreen.
This is a follow up to HelloWorld's inspirational video about the great men and women who worked hard and gave their best every day but were still fired in the end.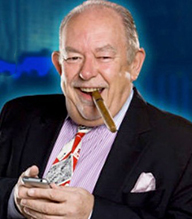 The latest firings came only days before Leo Laporte and Lisa Laporte ditched TWiT to go on yet another luxurious vacation.
I'm not saying the timing is suspicious but three employees are fired and a week later they are jet-setting to somewhere new. TotalDrama reached out to Robin Leach for comment and his only words were "Shieeeeet these gangstas are legeeiittttt".
But even though countless employees are now wondering how they are going to make rent this month, every cloud does have a silver lining. For Leo and Lisa, this is that the vacation fund is safe once again. Our sympathies go out to Tony, Kara, Frédérique and the countless other employees who have lost their jobs because of this financially careless waste of money.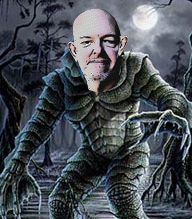 Late Update: After the video's creation, we became aware that Curtis Franklin aka "the swamp monster" has recently gone missing from twit.tv/people.
We aren't sure if he's been fired or has simply returned to the Florida swampland to reunite with his own.
Full list of those fired (including the first In Memoriam) and escapees:
| | |
| --- | --- |
| Justin Robert Young | Iyaz Akhtar |
| Lamarr Wilson | Amber MacArthur |
| Shannon Morse (Snubs) | Gina Trapani |
| Chad Johnson (OMGChad) | Brian Brushwood |
| Tom Merritt | Dane Golden |
| Evan Brown | Sarah Lane |
| Joe Panettieri | Jason C. Cleanthes (EffenDunn) |
| Myriam Joire | Tonya Hall |
| Frédérique Louis | Tony Wang |
| Kara Kohl | Mike Elgan |
| Jeff Stewart | Curtis Franklin(?) |