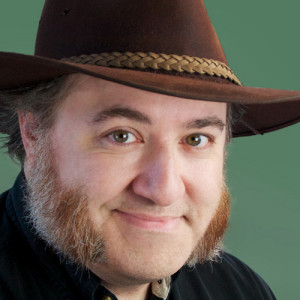 We couldn't believe this one until we heard it with our own ears. Thankfully one of our intrepid field reporters caught this exchange on the 5by5 podcast The Ihnatko Almanac episode 156 at 22:18.
The important part of the podcast can be found below where Andy says he is "embarrassed" on a regular basis by Leo Laporte at each Apple product announcement.
Yes, it seems even the great Andy Ihnatko, the idiotic hat-wearing, mutton chop-sporting, Android phone-loving, imbecile sidekick of Leo Laporte is unable to make him shut up and stop asking the same questions over and over and over again. So what hope do the others have of escaping the gravitational pull of Leo's breathtakingly repetitive meanderings? It's almost as if Leo's old stories are some sort of tractor beam from which no white co-host can escape.
As always, thanks to one of our loyal readers for submitting this in our feedback link. You can join us in our chat room at any time to talk about #Soup and TWiT's failings. Trust us—it's way more fun than the banal "conversation" that happens in the official TWiT chatroom.