The following was sent to me from Captain Juno. The Captain is afraid and receiving threats.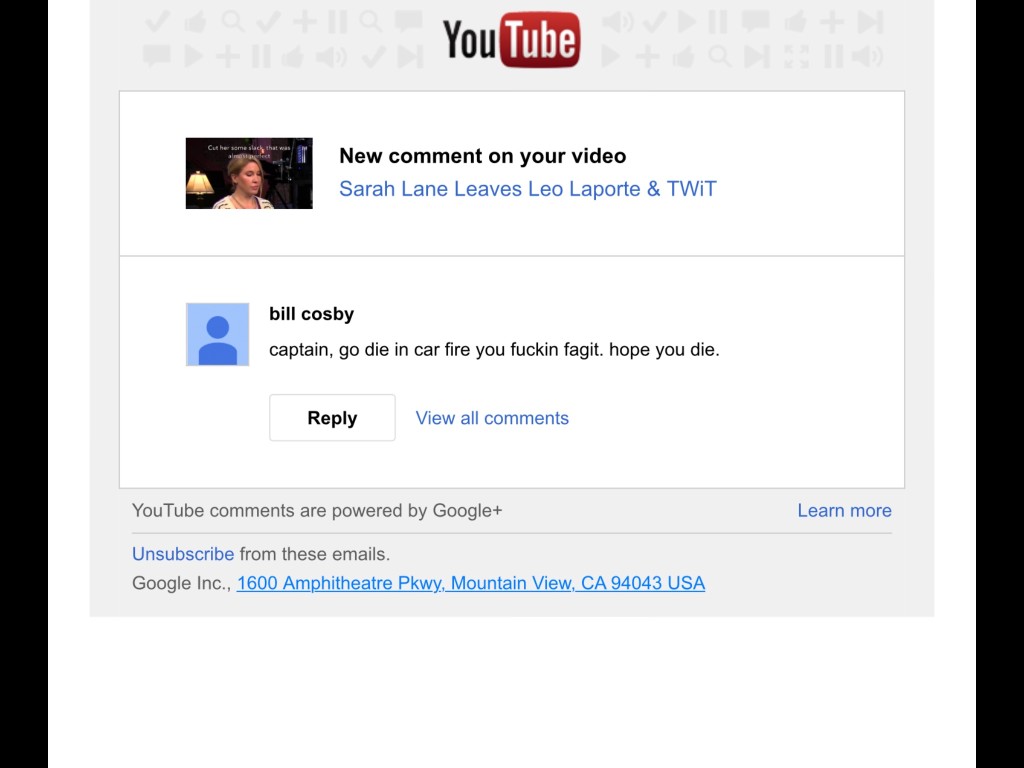 The captain has made all his videos private (except one) due to these threats. We must unite and get YouTube to change its policies. This bill cosby (if that is his real name) is a troll. Junogate is out of control.
Update 1: In case anyone missed the point. The Captain is not a victim of online harassment. The Captain is not in fear for his life.  YouTube, Twitter and every other online service do not need to change their policies. People are silly on the internet and say silly stuff. Ignore it. We do not need the YouTube API to write an anti-troll script.
Update2: I am sad to report that Captain Juno was killed in a car bombing.
Update 3: Just kidding