Well it was bound to happen sooner or later (what with the recent departure of Sarah Lane and the arrival of a new plaything for Leo in the guise of Megan Morrone) that Patreon's very own lovable fake redhead Chad Johnson has now entered the beginning of the final phase of what's known in some circles as "no longer being all that cute."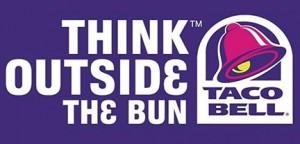 Chad's worsening depression has led some TWiT watchers to surmise that's exactly what is happening—the sudden and alarming packing on of the pounds is putting Chad's svelte figure at serious risk of disappearing forever. Others suspect that it's Chad's misplaced love for his former boss that's led to the extreme weight gain and is now causing Chad's button-popping imitation of the Pig from Petaluma to take center stage.
One has to wonder when Chad is going to take the hint from CEHo Lisa Kenztell and stop coming to the Shit Twithouse altogether. He better do it soon, otherwise his little gut will expand too much and push him out of the running for any possibility of having that sugar daddy ride into town and save his bacon—and that would be a shame to waste all that fine white meat.